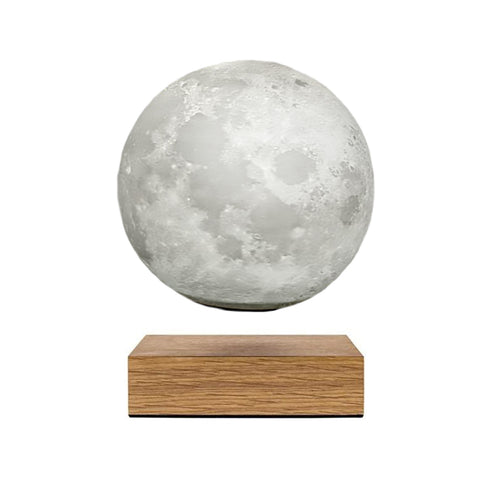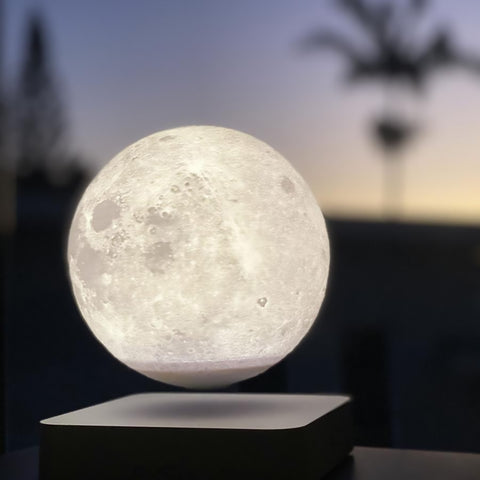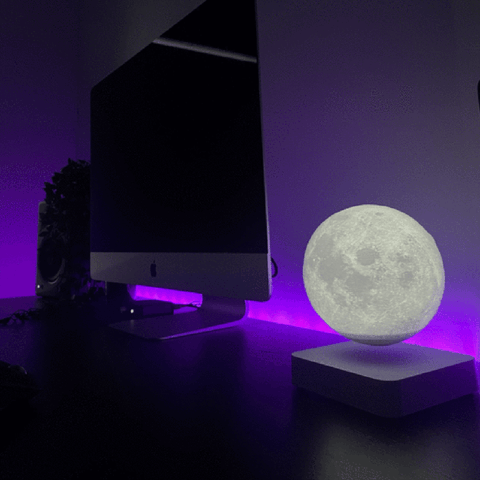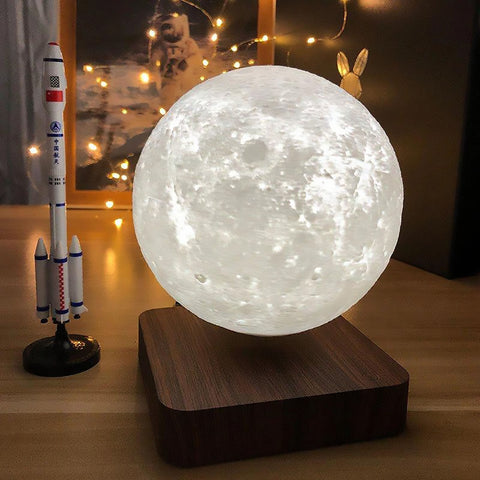 ECLISSI LUNARE
BUY NOW, PAY LATER with SEZZLE
Sezzle is a publicly traded financial technology company headquartered in Minneapolis, U.S operating in the United States and Canada. The company provides an alternative payment platform offering interest-free installment plans at selected online stores.
How does Sezzle financing work?
Choose Sezzle at checkout. Checking your eligibility won't effect your credit score!
Choose a payment plan that works for you and your life, PAY IN 4 INSTALLMENTS, with no hidden fees and no surprises. You can always pay your balance off early with no penalty.
Enjoy your choice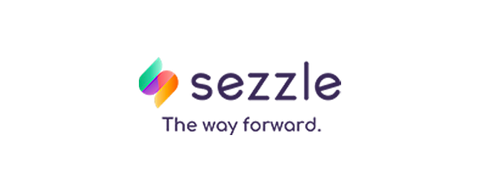 Add some sci-fi magic to your room.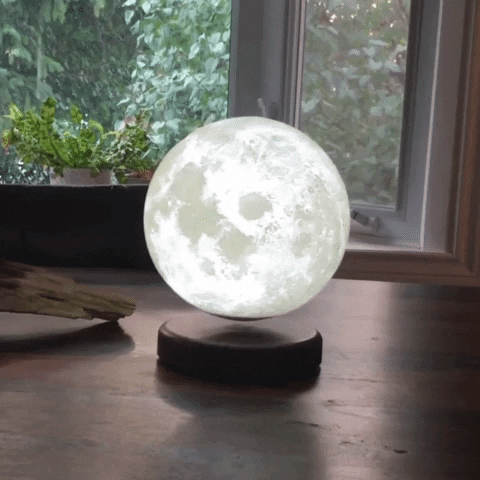 You don't need a telescope to observe the moon! ECLISSI LUNARE is a lamp created by space lovers for space lovers to help you come closer to the moon than you've ever been before!
Like the real moon, ECLISSI LUNARE rotates and levitates in the open space above the stand, setting a breathtaking view you can marvel at for hours and use as a night lamp at your convenience!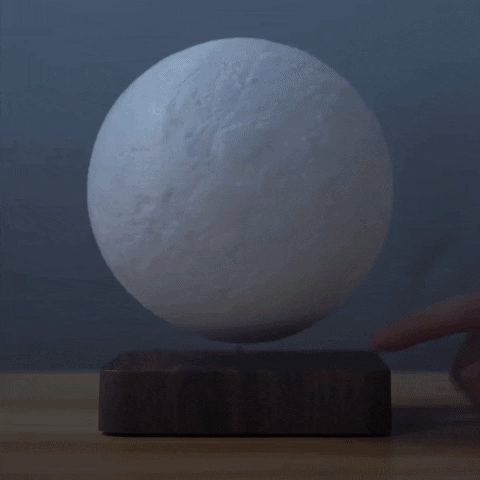 The newest 3D printing technology has allowed us to model ECLISSI LUNARE as it's observed on satellites to flesh out every detail on it and display it in full contrast every time you turn it on!
Why ECLISI LUNARE is for you
Explore the universe See the moon in its full glowing glory, once you turn it on you'll see all its surface in detail as it orbits your room!
Bend gravity to your will Place ECLISSI LUNARE on the magnetic stand and watch how it will start levitating as if it's orbiting the Earth!
Live in the future Set an out worldly scene for your room or make your friends geek out by gifting them a piece of the future! 
ECLISSI LUNARE is the ultimate choice Give your home a futuristic vibe with a sci-fi lighting decor you'll never get tired of staring at!
FAQ's
Let us answer your questions
U.S orders will be shipped via USPS & FedEx and International Orders will be shipped depending on the fulfillment center the product is from.
Average transit times to the United States: 4 - 7 Business days
Average transit times to International: 7 - 10 Business days
There are circumstances that are out of control (natural disasters, holidays, weather, etc) that may cause shipping postponements. While most packages will arrive on time, there may be circumstances and delays that our carriers may experience. For this reason, we do not guarantee the exact delivery time; the delivery issue is the responsibility of the shipping company.
We provide customers with a secure shopping experience by ensuring that our security systems are up-to-date with industry best practices. The Payment Card Industry Data Security Standard (PCI DSS) is an information security standard that organisations must adhere to when handling credit and debit card data. The Payment Card Industry Security Standards Council created this standard to protect cardholder data used for online payments.
Our payment system is certified PCI DSS Level 1 compliant, meeting all six categories of the PCI standards:

Maintaining a secure network
Maintain a vulnerability management programme
Regularly monitor and test networks
Protect cardholder data
Implement strong access control measures
Maintain an information security policy
Account security
We take great pride in the quality and craftsmanship of our products. We want you to absolutely love your Decumani Design furniture! If for any reason you are not satisfied with your purchase, you may return the items within 30 days of receiving your order. (Additional charges may apply for returns that require special collection service)

After Decumani Design receives the returned product, we will inspect and inspect it and determine if the product is in "like new" condition. If the product is in "like new" condition, we will accept the return and credit the original method of payment for said product. The refund is subject to applicable return fees.

Of course, defective or damaged orders are covered by our warranty and are not subject to return shipping charges. In the event that an item arrives defective or damaged, please notify us immediately upon receipt and we will fix it. If we are able to replace the damaged parts of your order, but you decide to return the order instead of receiving replacement parts, the order will be treated as a returned order (i.e., full refund, minus return shipping costs).
Check here our Refund policy.
Our customer service representatives are available to receive all your requests 7/7 and 24/24. You can contact us on our social channels (Facebook, Intsagram, Tik Tok), What's App at: +39 3512596142 and by email at: info@deucmanidesign.com